Listen to Podcasts
- Every Other Week -
---
Podcasts provide insights on current fluctuations in the markets and global economic events.
Read Market Reports
- Weekly -
---
Robust market commentaries that analyze relevant market information and what's happening globally.
Watch Webinars
- Every Other Month -
---
Lengthy, one-hour webinars with in-depth analysis regarding most relevant issues investors face.
A Few Predictions That Were Dead On
---
Case #1
On November 11th, 2015 Savant Report published a podcast entitled: The Fed's December Rate Decision where we predicted the Fed would in fact raise rates 25 basis points before 2016 for a multitude of reasons.
On December 16th, 2015, this is what happened:
---
Case #2
In November 2013, Jordan Wirsz published in his Savant Report: "The growth that our stock market has had, along with the growth of the Fed's balance sheet, is pure fabrication by manipulation. Is this a reason to be bearish? Absolutely NOT! In fact, I believe the opposite. While many "doomsayers" grumble about negative bubble talk, I argue that these facts show the commitment of the U.S. government, at any and all costs, to pour as much gasoline on the fire as necessary to keep our economy growing."
And here's what happened:
---
Case #3
In March 2015, we published a podcast that stated that equities were a "scary" place to be right now due to continued volatility and that we found reason to be "overweight in commercial real estate, and underweight in equities."
Case and point:
---
Case #4
In May 2013, Jordan Wirsz discusses the rise of residential housing recovery.
What's happening:
Knowledge is Power
Every week information regarding the markets is delivered directly to your inbox!
Have you ever taken a moment to really think about what makes such a significant difference in the financial outcome of people's lives?
Have you ever wondered how some investors knew it was time to sell their assets at incredibly high prices right before the market came crashing down – and why others crumbled with the market and lost everything they had?
It isn't due to instinct, natural talent or lack of commitment to his or her own financial success. It isn't that some people intend to succeed and others don't. All investors embark upon their journey with the intention of financial success.
Truly, the difference is found in the possession of knowledge and the ability to utilize that knowledge to generate results.
That is why now is the time to begin reaping the benefits of the Savant Report.
The whole purpose of the Savant Report is to educate our readers and listeners – giving them the knowledge to make smart investment decisions to succeed in building wealth and keeping that wealth, no matter what the market conditions may be.
What the Readers Say
The Savant Report is produced by someone who actually makes a living from the markets and investment areas discussed in the report. I know the insights provided are being acted upon by the publisher and result from real world investment experience by doing actual deals in the current markets. Most reports and newsletters are written by people who want to make a living from writing reports and newsletters. The Savant Report is unique because actual business is done in the areas discussed in the report. I believe it is always better to trust people and organizations that "put their money where their mouth is"!
~ Andrew R.
We all get inundated with various articles with speculations about all sorts of economic and investment matters; and most of them are difficult to read with little tangible value for the reader. That is not the case for Jordan Wirsz's Savant Report. In fact, I always look forward to reading the Savant Report. It is always a very interesting read, the information is valuable, and it provides me with information that is both useful and thought provoking.
~ Chapin Bell, President
PB Bell Companies.
For the past 3 years I have closely followed the international markets and a variety of information resources on investing. As a sophisticated investor, I understand how difficult it is to make the right decision at the right time. There are very few people that can give sound, specific and objective perspectives about investing in a variety of complex markets. The team at Savant Report does an exceptional job at conveying complex information which is of real value to investors.
~ H.C.
Jordan Wirsz
"I am personally in the trenches every day making real estate investments all over the nation for my clients and myself."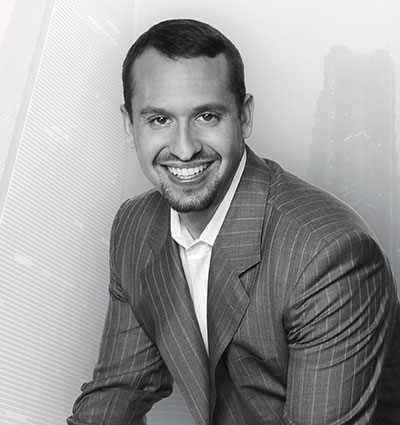 Jordan Wirsz serves as the founder and CEO of the Savant companies (2011-present) and is the principal of Savant Investment Management, LLC. Mr. Wirsz brings with him more than 13 years of real estate investment experience in a wide variety of real estate assets representing hundreds of millions of dollars of transactions. Mr. Wirsz is responsible for overseeing Savant's real estate investments including locating and negotiating real estate transactions, asset management, property management, leasing strategies, portfolio strategies, partnerships, investor relations, and administration. In the course of the Savant's business, Mr. Wirsz has spearheaded more than $100 million of real estate investments since 2012.
Prior to Savant, Mr. Wirsz served as CEO of Diamond Bay Investments (2002-2009), a private capital finance company that managed more than $100 million of capital including a private investment fund. As a real estate investment manager, Mr. Wirsz has underwritten and completed several hundred million dollars of investments in a wide variety of real estate transactions across the United States, including commercial and residential assets, land entitlement and development projects, industrial properties, office projects, retail shopping centers, and build-to-suit transactions. Mr. Wirsz is a very active real estate investor and has served the roles of investor, developer, lender, fund manager, consultant, and broker. Mr. Wirsz is a nationally recognized real estate expert who has been recognized by members of the U.S. Senate, U.S. Congress, Nevada state government, and has been featured on numerous national television networks including CNBC, NBC, and Fox News. Mr. Wirsz was awarded the prestigious "Young Entrepreneur of the Year" award by the Small Business Administration in 2007. Mr. Wirsz is also a notable author and speaker, and in the past has devoted considerable time to those endeavors through his company Jordan Wirsz International Inc. (2009-2011). Mr. Wirsz continues to speak on investment and business topics when his schedule permits.